Southwark's stock of Council homes used to be one of the largest in the country. The graph below illustrates how the total number of Council homes in Southwark has seen a sharp decline over the past twenty years.
One of the reasons behind the reduction in council homes are the ongoing Right to Buy sales, although another significant factor lies in the borough's ongoing estate regeneration schemes, which have seen a sharp net decrease in council homes over recent years.

That's a loss of 7,639 council homes and net loss of 4,424 social rented homes as a direct result of Southwark's regeneration schemes to date. GLA assembly member Sian Berry has predicted that Southwark is set to lose 2,196 social rented homes as a result of estate redevelopment schemes in its current pipeline (far more than any other borough). In addition, we can't even be sure that the small number of social rented homes re-provided aren't actually let at affordable rent - an increasingly common phenomenon as reported here.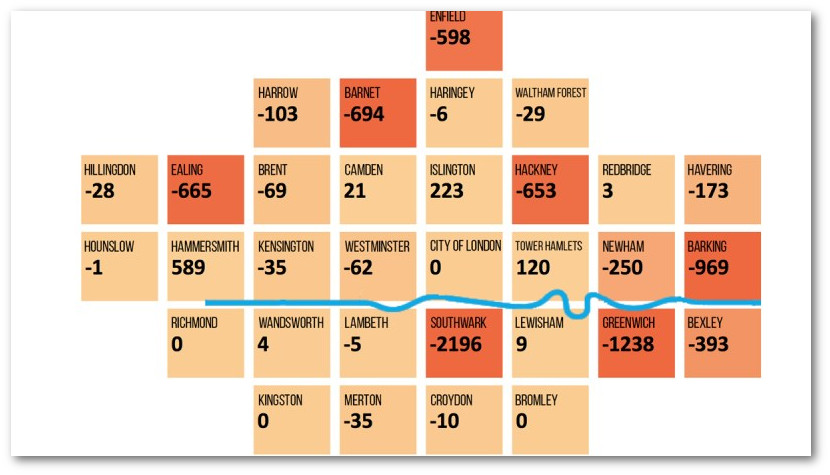 Extract from GLA assembly member Sian Berry's research
Needless to say that Cllr John's council house building programme is well behind on delivering its 11,000 target and the few new 'council homes' that have been delivered have not only been bought from developers but are being let at affordable rather than social rent.
Void disposal policy
In 2009, Southwark's Tory/Lib Dem administration introduced a policy of selling off every council home that becomes vacant and is valued above £400,000. In 2011 this was reviewed by the incoming Labour administration which reduced the threshold to £300,000. This compilation taken from auction websites shows a sample of some of the hundreds of properties sold off by the current administration.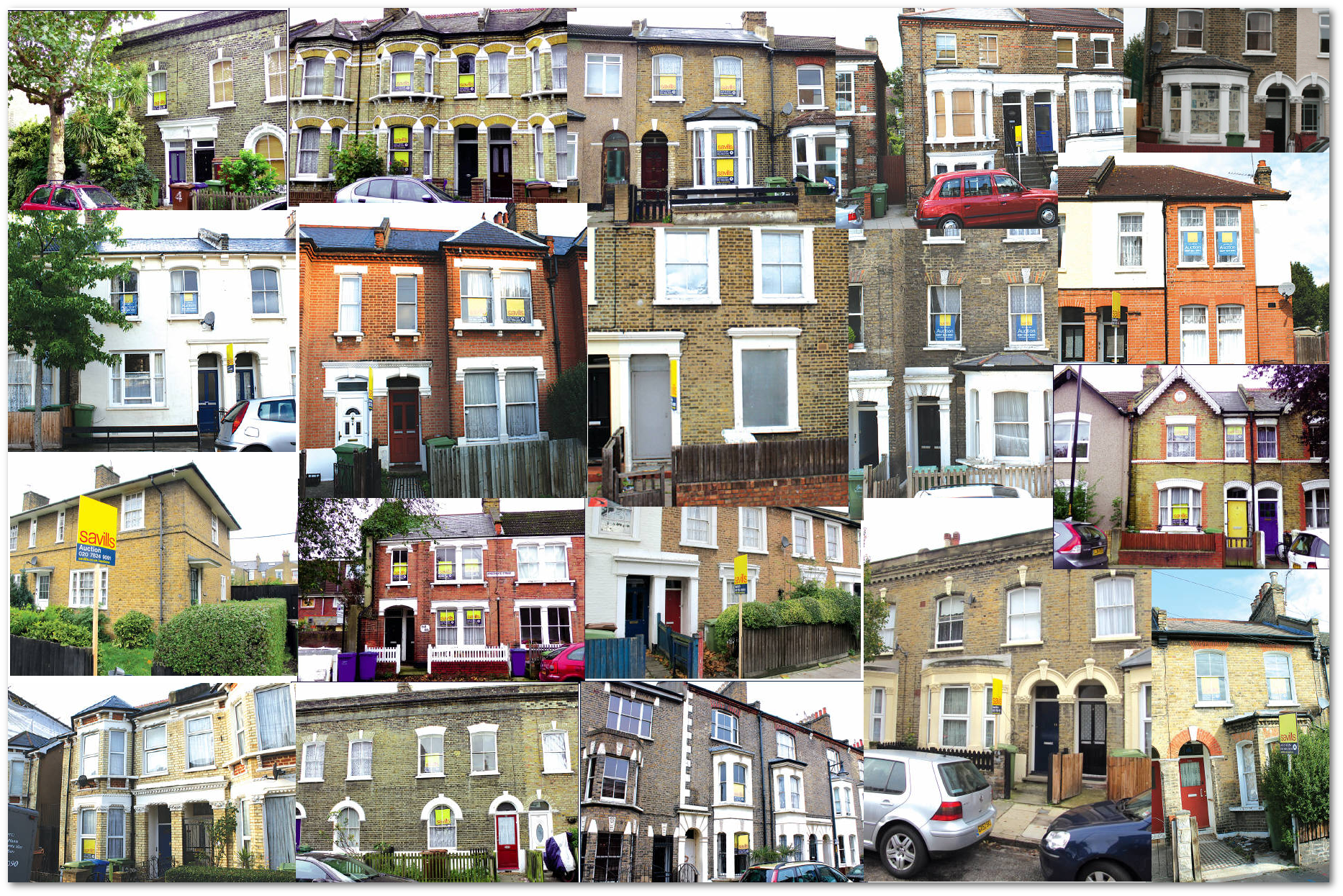 A sample of hundreds of council homes sold by the current Labour administration under this policy
It is not just council homes that are being sold off. Southwark's 'modernisation' drive has seen it sell off both Bermondsey and Peckham Town Halls; Harper Rd Social Services Centre; Castle Day Centre; Whitstable Day Nursery; Abbey St Children's Home; Willowbrook Community Centre and the Wansey St Homeless Hostel:
Sink estate
Council leader Peter John is the driving force behind the borough's 'regeneration' plans supported by a cross-party 'sink estate' rhetoric. He wrote an article in support of David Cameron's estate demolition proposals in Jan 2016, arguing only that Cameron's plans weren't ambitious enough and that more government funding should be allocated to the programme. In the article he describes the Heygate & Aylesbury estates as "symbols of inner-city neglect, with crime, antisocial behaviour, health inequalities and unemployment the only things that flourished there". He added that "both had become hard to let to council tenants, and reinforced poverty, crime and inequality" and concluded that in any case, "most brutal estates do not make the best use of the land they occupy."
We blogged last year about Labour Lord Andrew Adonis's 'City Villages' and how they constituted a manifesto for the destruction of council estates. We also showed how he received support from Southwark Council leader Peter John, who wrote a whole chapter of the paper, holding the Heygate regeneration up as a successful model and blueprint for the manifesto.

Councillor John has long been echoing these stereotyped opinions of council estates which seek to justify the demolitions. In a radio interview he described the Heygate & Aylesbury estates as a "byword for social failure, crime and anti-social behaviour - with all the sorts of problems that people are talking about being the problem with massive council estates."
In a local news interview he claimed that "brutalist architecture wasn't conducive to building a successful economic community". He evidenced this claim with an anecdote, in which he described local MP Harriet Harman's visit to the Aylesbury estate: "Harriet and a councillor were in a lift with a man injecting drugs in his penis. That's not the sign of a successful community".
In a BBC interview he claimed "The Heygate was not a great place to live; there's a reason why zombie and vigilante films were filmed on the Heygate estate, because it was a failing part of Southwark."
On his blog he repeats the same criticisms of council estates touted by the Tories and their proposed replacement by traditional street patterns: "The answers which the Aylesbury provided were soon overshadowed by the problems which were inherent in the design of the huge monolithic and brutalist blocks. The previous street pattern was replaced by long corridors and above-ground walkways, which paid little regard to the human desire to travel at ground level and have neighbours and communities within easy reach."