Tenure switches from social rent to affordable rent have become routine practice for new developments in Southwark. The arrangement suits both developers and the council, who can claim the credit for delivering new social rented housing, which is actual fact affordable rent.
We discovered such a tenure switch at Chambers Wharf, Berkeley Homes and Peabody Housing Association's latest development on Southwark's riverside. In May this year, Councillor Williams trumpeted the completion of "106 social rented apartments and 14 social rented family homes," which he claimed was proof that the council is "tackling the housing crisis head on and are doing all we can to build the quality affordable homes our residents so desperately need".
But What Councillor Williams' press statement didn't say, was that the 89 of the social rented homes had been converted to affordable rents of 65% market rent by mutual agreement with the council, following a 'viability review' of the scheme in 2013.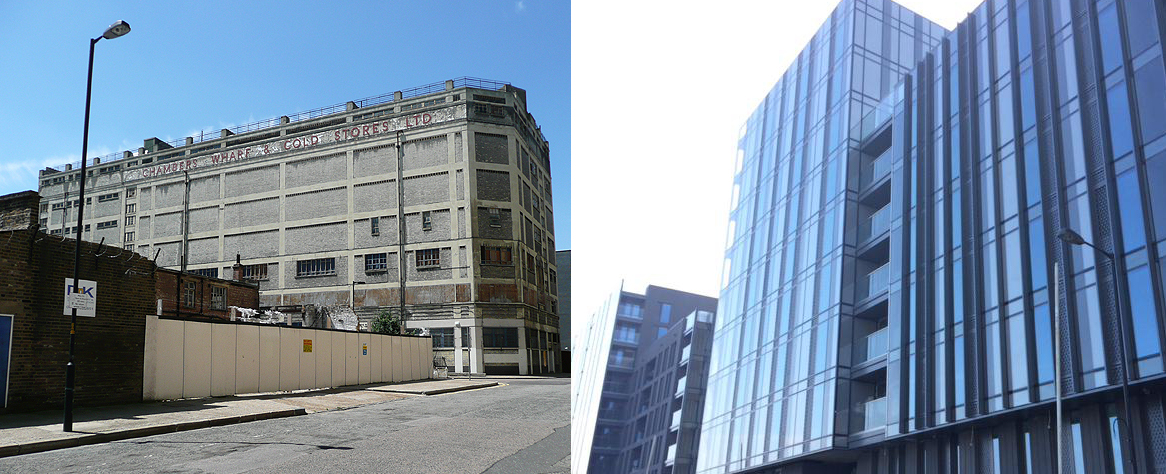 Chambers wharf comprises a total of 587 homes on the site of the former wharf.