20 Blackfriars road scheme comprises a 23 and 42 storey tower owned by a Malaysian joint venture called 'Black Pearl'.
Planning permission for redevelopment of the site was granted when it was called in by the last Labour government in 2009, but apart from the demolition of the following period buildings on the site (including the Paper Moon pub) there has been no progress on the scheme to date.
There are very few supporting docs for this development on the council's planning register entry - only an extremely convoluted s106 agreement, which bizzarely makes no reference to the number of affordable units that must be provided on site. It only stipulates the tenure of the on-site affordable housing (shared ownership and intermediate rent). Schedule 5 of the s106 agreement says that the developer must provide 45 off-site 'affordable' units, but doesn't stipulate the tenure. It also says that the cost to the developer of the off-site provision is capped at £15.62m.
One of the reasons the scheme was given consent was because it was to provide a generous 'public plaza' between the buildings, which would create new 'public open space'. However, Part 7 of the s106 legal agreement says that the new 'public plaza' will be privately managed and should the developer later choose to apply for planning permission to build on it, then he reserves the right to do so.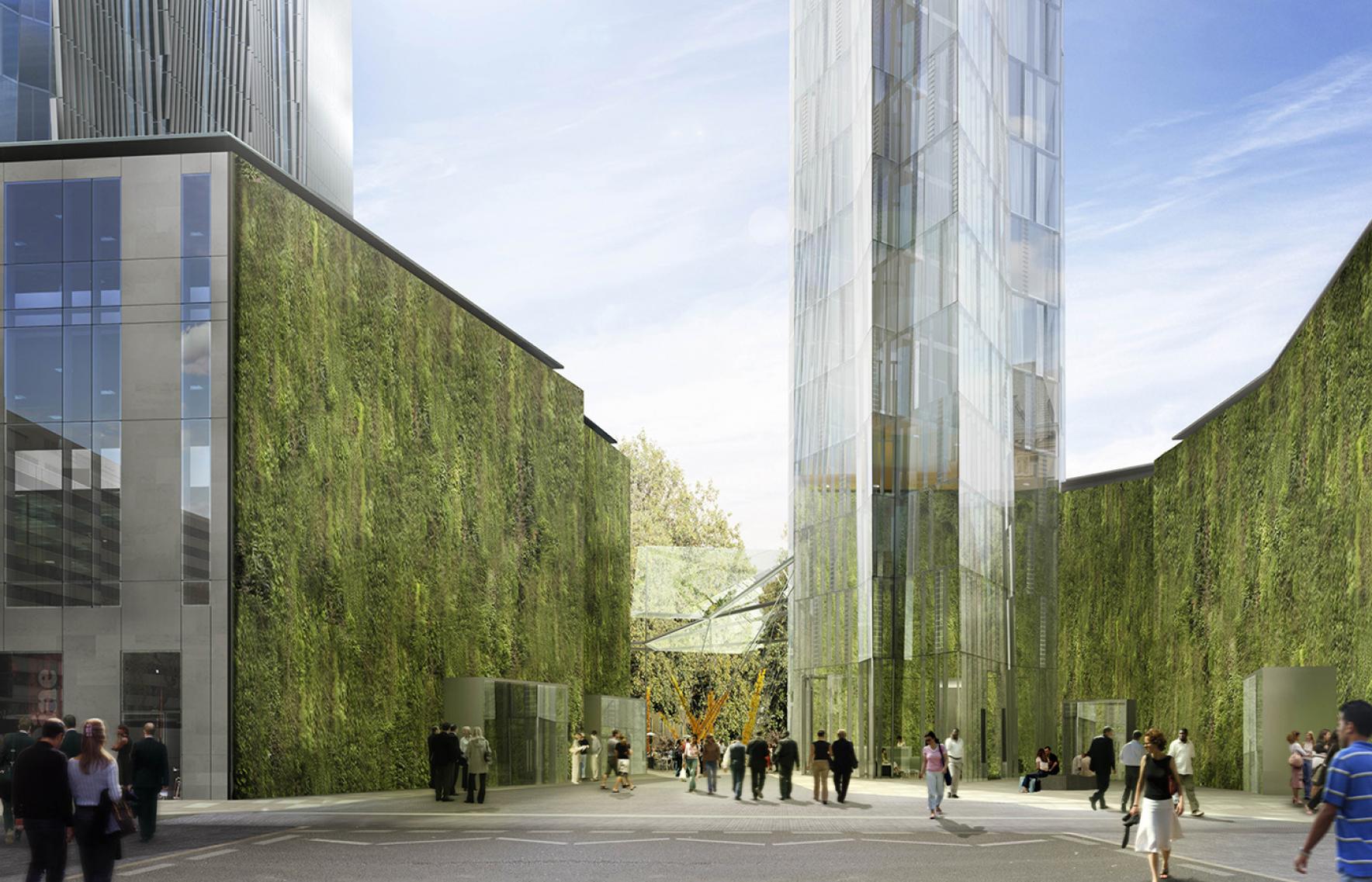 Part 4 of the legal agreement similarly contains a clause allowing the developer to reserve the right to apply for planning permission to build on it the so-called 'public open space'.

According to the SE1 website there were rumours in May 2015 that a revised planning application might be submitted, but nothing has yet emerged.